In a testament to our team's dedication and expertise, Endsight has been showered with noteworthy accolades as we navigate through 2023. These honors, received in the heart of the award season, reaffirm our unwavering commitment to delivering top-tier managed services.
Microsoft MVP – Cat Schneider
Before we dive into company awards, we have an achievement more important to share. Cat Schneider, an esteemed Endsight team member, has been recognized as a Microsoft Most Valuable Professional (MVP). Cat now belongs to an exclusive group of only 87 Business Application MVPs in the United States. This honor reflects Cat's passion and expertise in Microsoft products and underlines her dedication to personal growth. She is the living embodiment of our core value, "Progress Over Comfort." At Endsight, we foster a culture of continuous improvement, encouraging every team member to enhance their skills and grow by at least 1% each day. This ethos of growth and development fuels our success and is a cornerstone of our identity."
We are so proud to have an amazing resource on our team, both for internal reasons and to support our customers. If you want to optimize your business analysis or learn more about Microsoft Platforms from one of the best, we encourage you to follow Cat on social media or check out the webinar recording below.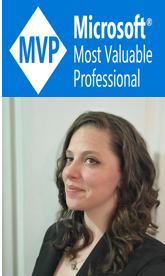 Sophos - MSP Partner of the Year
We're thrilled to announce that Endsight has been awarded the prestigious "Sophos MSP Partner of the Year". This accolade from the cybersecurity industry leader, Sophos, speaks volumes about our relentless commitment to top-tier service and cybersecurity for our clients.
This award primarily shines a light on the exceptional security services we provide. Our mission as a Managed Services Provider (MSP) is to lift the technological burden from our clients, helping them prosper in the digital era. With cybersecurity threats on the rise, Sophos' recognition highlights our staunch commitment to safeguarding our clients. This award is a pledge to our clients to persist in delivering the high-quality services they trust and deserve.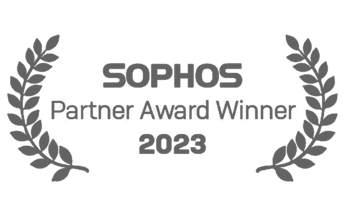 CRN MSP 500
On another exciting note, Endsight has secured a spot on the distinguished CRN 2023 MSP 500 list, a compilation of the most innovative MSPs by CRN, the trusted authority in IT channel news. This honor validates our forward-thinking solutions and innovation-centric approach. It challenges us to keep evolving, improving, and aiming for higher standards of excellence.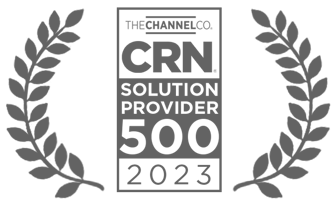 CRN Fast Growth 150
Landing on one CRN list is an honor, but making it twice? That's just how we roll! Endsight made the CRN Fast Growth 150 list. This list spotlights IT solution providers that have showcased rapid growth over a span of two years. Being on the Fast Growth 2023 means we're not slowing down anytime soon. Here's to even bigger things ahead!
Channel Futures MSP 501
Another testament to our dedication and service excellence is being listed in the esteemed MSP 501 in 2023. This honor, awarded by Channel Futures, represents the industry's most innovative and influential MSPs. We strive to provide practical, yet innovative solutions and this recognition acknowledges our efforts to do so.

Inc. 5000
Endsight isn't just being celebrated as a pioneering MSP; we're also recognized as an innovative business on a broader scale. We're excited to have earned a place on the esteemed Inc. 5000 list, reinforcing our commitment to growth, innovation, and client contentment. The Inc. 5000 list recognizes the fastest-growing private companies in the U.S., and our inclusion underscores our unwavering pursuit of excellence. This marks the 8th time that Endsight has secured a spot on the Inc. 5000 list, a testament to our consistent dedication and growth.

While winning industry awards is certainly an achievement we cherish, our priority has always been our people. These accolades, which reflect our unwavering dedication, are indeed an honor. However, it is our commitment to serving our customers and collaborating with our colleagues that truly defines us. If you're interested in learning more about Endsight, I invite you to explore some amazing testimonials by clicking here. Additionally, take a moment to visit our careers page if you aspire to be part of our award-winning team. Once again, we extend our gratitude for these prestigious awards, and congratulations to Cat Schneider!